The night sky lit up
Like a carpet of stars
The earth was bathed in joy.
All because a baby was born,
A tiny little boy.

The angels sang,
The wise men came,
The goats and sheep came too.
The love poured from this little one
A love so pure and true.

"Jesus is here," the angels sang.
The wise men joined their song.
"He's here to guide us in every way
And to heal our every wrong."

Let the bells ring!
Let us all sing
At last it's Christmas Day.
All can rejoice and send out their voice
And others in silence will pray.
Love, love, love.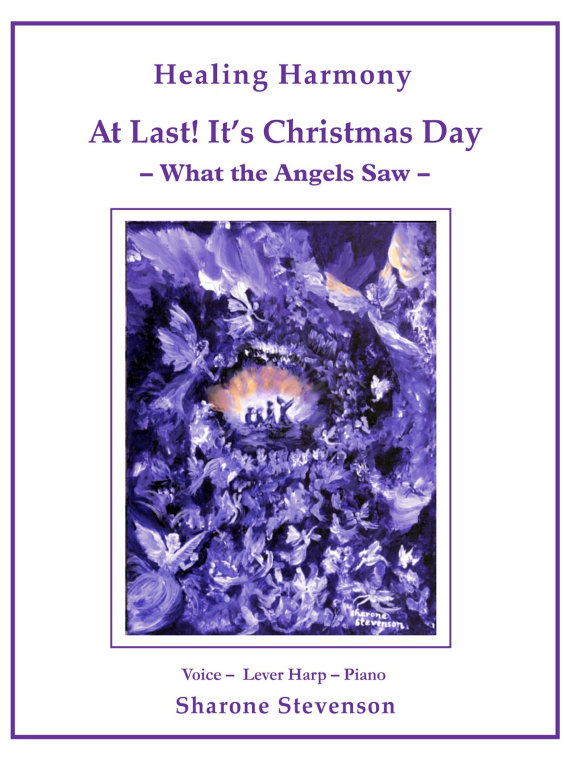 ISMN 979-0-9001512-2-3
At Last! It's Christmas Day
Original Music – Art – Poetry
Radiant Artistry
by Sharone