"I believe in fairies,
But I've never found,
A fairy footprint
Left on the ground.

I know they've been here
For I saw them flying by.
From the yellow buttercups,
They lifted to the sky.

I went to where I saw them
Dancing all around.
And not a single footstep
Could be seen on the ground.

But I know I've seen them,
For I really do believe,
That fairies are so dainty
No footsteps do they leave."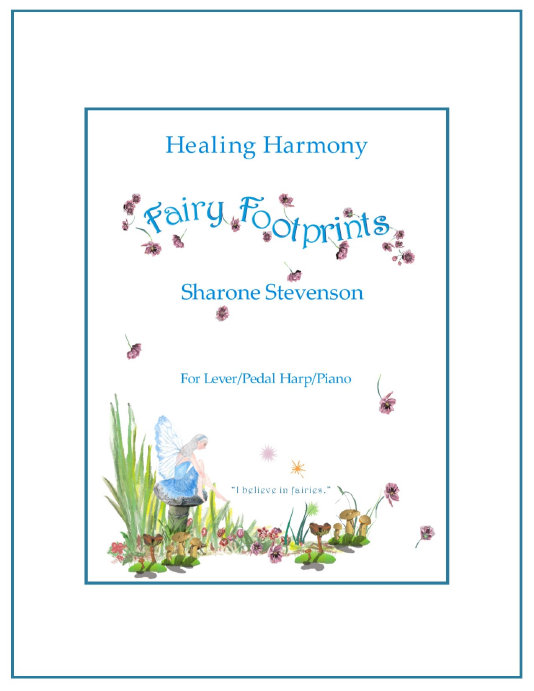 ISMN 979-0-9001418-2-8
Fairy Footprints
Original Music – Art – Poetry
Radiant Artistry
by Sharone